About Us
Central Region Robotics Trust
Purpose
To promote and facilitate the use of robotics and similar STEM activities by students in the Central North Island.
Board of Trustees
Ben Ellery
Chairman
Email:
Stephan van Haren
Deputy Chairman
Email:
Adam Collie
Trustee
Email:
Max Corpe
Trustee
Email:
General Contact
Wider Robotics Community
Robotics in New Zealand

The NZ Robotics Charitable Trust (trading as KIWIBOTS) manages the various VEX robotics programmes throughout New Zealand and Australasia.
Robotics Worldwide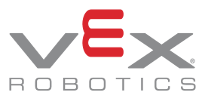 VEX Robotics (as a subsidiary of Innovation First, Inc.) is the governing body for the VEX Robotics Competition and VEX IQ Challenge worldwide, and is the primary provider of VEX EDR and VEX IQ components.